Sales Experts
Our Sales Experts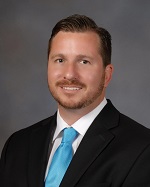 James Warino – Sales Expert
It's not surprising that James Warino's career path led to real estate. The Palm Beach Gardens native has five realtors in his family, along with one builder. Combine that with his love of the Palm Beach lifestyle, and James has his dream job — helping clients find the home of their dreams.
"With its luxury estates, unique architecture and amazing location by some of the world's most beautiful beaches, Palm Beach County is the ideal place to live and work," said Warino. "PBI Executive Real Estate is committed to being number one in customer service, and so am I. It's a perfect fit."

Born and raised in Palm Beach County, James is an avid outdoor enthusiast who loves golf, soccer and boating. Prior to selling real estate, Warino served in law enforcement and has a captain's license from the U.S. Coast Guard.

Matthew Cohen – Sales Expert
Matthew Cohen is a graduate of Northeastern University, with degrees in Business Administration and Entrepreneurship. Matthew moved to Florida in 1999, and has been immersed in the Palm Beach Community since arriving in the area.
With over 10 years of real estate sales experience as both an investor and sales expert, he is very knowledgeable in the area market. Cohen is a successful business owner on Palm Beach Island, he currently resides in Lake Park Shores with his wife Colleen and their two boys.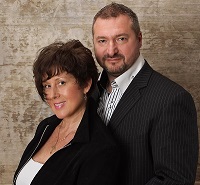 Sergey and Olga Petrovskiy
Russian natives Sergey and Olga Petrovskiy took up real estate after moving to Florida over two years ago, following highly-successful careers in figure skating that included competing in the 1984 Olympics. They bring their competitive spirit and commitment to be the best to every transaction.
Prior to coming to Florida, they lived in Detroit, Michigan, where they coached and trained both figure skating and hockey.
Their family has always been goal-oriented and value teamwork. Olga and Sergey's oldest son, Nikita, is a recent college graduate and now works as a police officer in Michigan. Anton, his younger brother, is an Honor Roll student and aspiring hockey player.

As masters in the art of performance, they embody professionalism of every form, including real estate. They both agree: "Your home is your stage, and we are here to ensure that your lifestyle is worthy of a standing ovation."